A sad day indeed! Saturday we said goodbye to the wonderful Bill Potts, Nardole,  and another brilliant season of Doctor Who. Yet as we wave goodbye to Peter Capaldi's fantastic run, let us wave hello to all the great Doctor Who titles your Kirkwood Public Library card can get you. Did you know Hoopla recently added Doctor Who graphic novels? A great day indeed! Here are a few titles that are must reads for any discerning Whovian and available on Hoopla.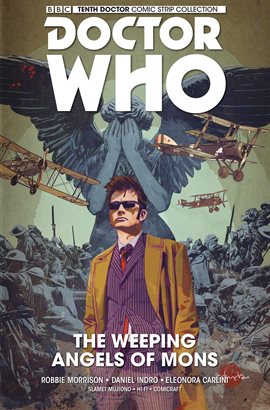 The Weeping Angels of Mons : A masterfully illustrated tale about one of the scariest monsters in the Doctor's rogue gallery. The fact that it has a historical connection makes it all the more frightening.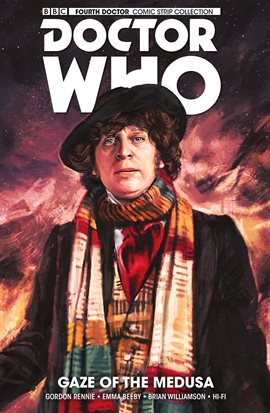 Gaze of Medusa : The Fourth Doctor and Sarah Jane Smith will always remain one of my all-time favorite eras of Doctor Who. It's a great story that captures the feel of the Tom Baker era to a tee.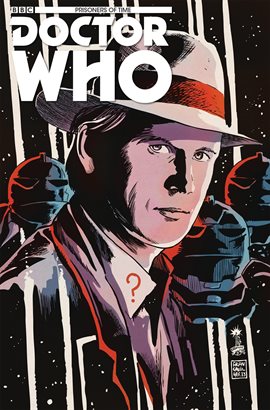 Prisoners of Time, Issue 5 : Admittedly, Prisoners of Time story was more miss than hit but issue 5 starred the incomparable Peter Davison and as he has always been my favorite Doctor, number 5 makes the list.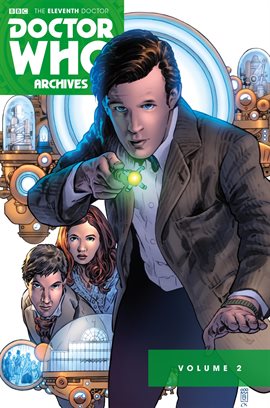 The Eleventh Doctor Archives : Personally I feel the Titan lineup is much more impressive than the IDW run but many of the 11th Doctor stories were illustrated by Fables artist Mark Buckingham, who brings Matt Smith and the Ponds to life better than anyone.
So enjoy these fun tales. Let us know your favorite. With luck they might hold you over until the Christmas Special.
I'll see you around the library.